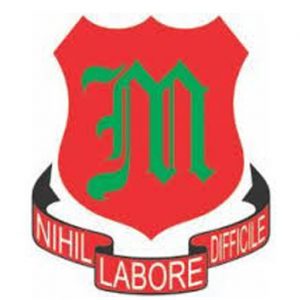 Majeediyya School is the first Maldivian government school, located in Malé, Maldives. It was a single gender school that used to teach only boys students to the secondary level of education until the introduction of Primary Education in 2010 when the school was opened to both genders. English medium is followed in teaching with the exception of Dhivehi and Islam. In 2010 Majeedhiyya School became first school in the Republic of Maldives that has changed its teaching methods from traditional blackboard to the modern electronic whiteboard with iBoards in all classes.
MOTTO :

"Nihil Labore Difficile"
Nothing is impossible with hard work
MISSION (What we do?):

We at  Majeediyya School  encourage each student to strive for her/his personal excellence; ensure s/he develops intellectually, physically and learn to function and act responsibly respecting the principles of Islam and the school's code of conduct and learn to live in harmony within the school and the society.
VISION (Where we want to be):

Establish Majeediyya as the Leading School in the Maldives.
CORE VALUES (what we believe):

Respect: to abide by the principles of Islam and the code of conduct of students.
Learn: to work hard and reach personal excellence
Lead: to take responsibility for ones self and be a role model to other students in the society .