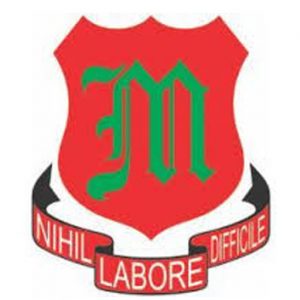 Majeediyya School is the first Maldivian government school, located in Malé, Maldives. It was a single gender school that used to teach only boys students to the secondary level of education until the introduction of Primary Education in 2010 when the school was opened to both genders. English medium is followed in teaching with the exception of Dhivehi and Islam. The first GCE O Level classes started in 1960 and In 1962 the school uniform was changed to white shirt and navy-blue trousers. On 11th February 1962 the first batch of prefects were elected and In 2001 Majeediyya began to teach towards Cambridge O'Level examinations. This was in response to a decision made by the Ministry of Education to change from London O'Level to Cambridge O'Level. Due to a change in education policy Majeediyya a secondary school was changed to a primary and secondary teaching school with the introduction of grade 1 enrolling   in the year 2011 by providing co-education in Majeediyya which is a key milestone in the history of Majeediyya. Thus, the first batch to complete up to grade 10 was in the year 2021.
MOTTO :

"Nihil Labore Difficile"
Nothing is impossible with hard work
MISSION (What we do?):

We at  Majeediyya School  encourage each student to strive for her/his personal excellence; ensure s/he develops intellectually, physically and learn to function and act responsibly respecting the principles of Islam and the school's code of conduct and learn to live in harmony within the school and the society.
VISION (Where we want to be):

Establish Majeediyya as the Leading School in the Maldives.
CORE VALUES (what we believe):

Respect: to abide by the principles of Islam and the code of conduct of students.
Learn: to work hard and reach personal excellence
Lead: to take responsibility for ones self and be a role model to other students in the society .

Theme 2022 – 2023

                  Apply MAGIC for Success

Be Responsible Majeediyyans.
Be Respectful
Be Proactive and Diligent
Be kind and Honest
Be accountable to our actions